AlaskOmega® fish oil used to demonstrate importance of omega-3 DHA in childhood brain development
Coshocton, OH – November 29, 2021 – Adding DHA-rich fish oil to ready-to-eat therapeutic foods significantly improves brain development in malnourished infants and children. These findings, recently published in the American Journal of Clinical Nutrition https://pubmed.ncbi.nlm.nih.gov/34726694/ are the first to measure impact of balancing essential fats with added DHA omega-3 on cognitive development in severely malnourished children in Malawi, Africa.
Peanut-based, vegetable-oil rich ready-to-eat-therapeutic foods (RUTF) support anthropometric/muscle growth and development but are void of DHA omega-3. DHA is crucial for brain development and must be consumed through diet or supplements because humans cannot produce omega-3 essential fats. Previous research has shown that vegetable seed-oil rich diets further increase demand for DHA omega-3.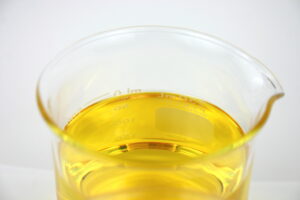 This triple-blind, randomized controlled clinical trial in 2,565 children aged 6 months to 5 years compared standard RUTF to RUTF fortified with AlaskOmega® fish oil. Tested 6 months after intervention, children fed AlaskOmega® DHA-fortified RUTF had significantly improved global developmental scores, driven by gross motor, and social scores. Examples of gross motor skills include unassisted walking, hopping, or tossing a ball, and social skills include intentional pointing or drinking from a cup.
"Our study shows that balanced fats and including omega-3 DHA is important for long term mental development in the 16 million children who suffer annually from severe acute malnutrition ", stated Dr. Tom Brenna, co-senior study author and Professor of Pediatrics at the Dell Pediatric Research Institute, University of Texas at Austin. "As importantly, this study highlights the central role of nutrition specifically for brain development in all children", concludes Brenna.
"We were thrilled to participate in this important project and contribute to research demonstrating the life-altering benefits of omega-3 nutrition on cognitive development", says Gretchen Vannice, Director of Nutrition Education and Research at Wiley Companies.
About AlaskOmega:
Wiley Companies is the producer of MSC-certified AlaskOmega® omega-3 and omega-7 concentrates and natural fish oil products. Recognized globally as the 'leader in freshness', AlaskOmega® starts with wild-caught Alaska Pollock from the cold, pure waters of the Bering Sea and meticulously refines their line of products in their family owned and operated GMP certified facility.  Celebrating its 40th year in business, Wiley Companies is both ISO 9001:2015 and FSSC 22000 registered for certification.
Media contact: Emily Burkert – [email protected]