Summertime, Children, and Answering a Need

By Gretchen Vannice, MS, RDN
Summertime, and the living is easy…………so go the song lyrics by Ella Fitzgerald. Days are longer, weather is warmer, and colorful edibles explode from the ground, delivering sweet berries and corn, plump tomatoes and melons, and all the makings for a bowl of salad!  The oceans are swimming with salmon and seafood and lakes are abundant with trout. Summer is a wonderful time of the year.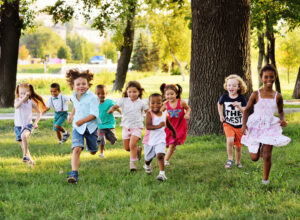 With the fresh food sprouting up and swimming around us, summertime is also the perfect time to test recipes in the kitchen, make meals together, and explore new foods. It's an opportunity to build habits that serve us. Though easy to forget, children are growing bodies and brains and that growth is dependent on the fuel – the nutrition – provided in their diet and supplements, made available by parents and caregivers.
Why focus on food and nutrition in the summer?  Fresh food is abundant, schedules often ease up, and playing in the garden, the kitchen, or cooking around a campfire can stimulate imagination and creativity.  And another reason: child nutrition needs our attention.  For example, let's look at omega-3s.
A new research publication assessed omega-3 levels among ethnically diverse children in the USA. Capturing accurate dietary intake in children is challenging but blood measures are objective and definitive. This research compared blood levels of omega-3 (EPA and DHA) to US Dietary Guidelines for Americans (DGA) recommendations. The DGA recommends everyone age two and older eat 8 ounces of fish and seafood a week; the equivalent to about 250 mg EPA and DHA per day.  This amount is sufficient to meet essential fatty acid needs. It's a minimum, not optimal, intake.
Here's what they found: 97% of young children (age 3-5), 95% of children age 6-11, and 95% of adolescents (age 12-19) fell short of meeting this minimum intake level.
The learning: Nearly all children and teens in the USA – black, white, Asian, and Hispanic – are not just low, they are deficient in omega-3s.
Why care?  Children need EPA and DHA for normal growth. Much like calcium builds bones, EPA and DHA omega-3 build brain, eyes, nerves, and immune cells.  In addition, research over the past 20 years consistently shows that compared to children with low levels, children with healthy omega-3 levels are better able to learn, focus, and concentrate.  They tend to have better moods, less anxiety, and be less aggressive (especially boys).  Research suggests they have better sleep quality.  A recent study found that when children's omega-3 levels (and consequent behavior) was better, parental relations improved.
I recall a visit with Dr. Claudio Galli, a lipids expert at the University of Milan and former president of the International Society for the Study of Fatty Acids and Lipids who had done extensive research in children. He shared serious concern about inadequate fatty acid intake among young children; the high cost not meeting essential needs today and for growth tomorrow, compounded by increased risk for pathologies in adulthood. He always reminded me that the metabolic demand for essential fats during growth is exponential.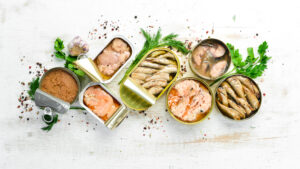 Summer is the season to be preparing our children, so their brains and bodies are ready master skills and friendships when the school bell rings again. Everybody deserves good nutrition. Every brain requires adequate nutrition in order to learn, to imagine, to create, to expand skills and information.
Children need omega-3s. How can you add omega-3s to your child's diet, tomorrow?  Here are some ideas:
Keep canned tuna and salmon on hand for quick sandwiches and salads.
Make a frozen treat on a popsicle stick by adding liquid, flavored fish oil to fruit and yogurt and freeze (start with 1 tsp per 3 cups yogurt and adjust); kids can make it themselves!
Order the fish sandwich instead of the burger.
Blend a smoothie with liquid fish oil in the heat of the afternoon; parents and kids will enjoy the sweet, cool treat (and energy boost!).
Start kids who are old enough to swallow a capsule on a fish oil supplement.
Go to the river, catch the trout, and get a biology lesson while preparing the fish for dinner.
Every step helps. Nutrition starts at home. What's at stake? The physical, mental, and intellectual capacity of our next generation.
Summer is a wonderful time of year. The opportunity to prepare our children for success is now, when the sun is shining and the living is easy. 
Gretchen Vannice is the Director of Nutrition Education and Research for Wiley Companies.  She is a globally recognized expert, author, and speaker in omega-3 research and education.
Disclaimer: This information is offered for educational purposes only. It is the opinion and scientific interpretation of the author. It is not intended as medical advice of any kind. The educational information provided is not intended to diagnose, treat, mitigate, or cure any disease nor has this been reviewed or approved by the FDA.
Scientific References are available upon request.