For richer or poorer; in diet or health?

By Gretchen Vannice, MS, RDN
It is commonly believed that citizens of industrialized countries are better nourished.  This belief is partially based on research indicating that people with more education and higher incomes are healthier and make better food choices.
It is well documented and replicated that people who consume more EPA and DHA omega-3 have better overall heart health and are at a significantly lower risk for fatal heart attack.  Indeed, people with healthier omega-3 levels also have better brain function, eye health, joint mobility, and greater longevity. We also know that people who are depressed have lower omega-3 levels, compared to those who are not depressed. We have a multitude of reasons to be well-nourished with omega-3 fats.
Let's inquire…..
What is the status of EPA and DHA omega-3 levels among industrialized countries around the world?  If citizens of industrialized countries have more education and income, are they better nourished?  Are we reaping the known health benefits that come from simply eating what naturally thrives in our oceans or from the convenient, concentrated, supplement oil alternatives?
To better understand global EPA and DHA omega-3 levels, researchers set out to collect validated information on omega-3 status.  It was a big effort, and data were not available for large parts of the world, including most of Africa, the Middle East, Mexico, Central America, and parts of South America, Eastern Europe, and Asia. Nevertheless, the results gave us a good first look at global omega-3 levels.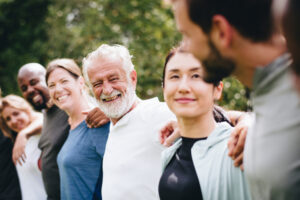 Omega-3s are found in our body only if they are found on our plate or in our supplements. Since omega-3s are essential nutrients that our bodies cannot produce, blood levels reflect dietary intake. And because the omega-3 content of fish varies – EPA and DHA is much higher in cold water, oily fish such as salmon, sardines, tuna, and herring, moderate in halibut and cod, and low in dry, white fish, such as tilapia – the type of fish is a factor in influencing omega-3 level.
Global study results:
Countries with the highest EPA and DHA levels were Denmark, Norway, Greenland, South Korea, Japan, and countries with populations not fully adapted to industrialized food habits, such as New Guinea, Fiji, Papua, and Nigeria.
Moderate levels were observed in Cree and Inuit populations of Canada, Chile, Iceland, Finland, Sweden, Hong Kong, Tunisia, Mongolia, and French Polynesia.
Low levels were measured in Belgium, France, Germany, Scotland, Spain, The Netherlands, Israel, China, Russia, Singapore, Australia, New Zealand, Tanzania, and South Africa.
Very low levels were observed in the United States, Guatemala, Brazil, Ireland, United Kingdom, Canada, Italy, Greece, Servia, Turkey, Iran, India, and Kenya.
In sum, citizens living in some of the largest, most industrialized countries had the very lowest levels of EPA and DHA omega-3. While some countries with vast ocean coastlines, such as Norway, Greenland, and South Africa had among the highest omega-3 levels, other island countries, including Australia, New Zealand, and Ireland were among the lowest levels. This suggests that region and proximity to oceans can impact omega-3 levels but is not strongly correlated.  Further, some of the poorest nations had the highest levels of omega-3s.  Notably, countries whose diets were comprised of unprocessed, unrefined, whole foods had higher and healthier levels of omega-3s.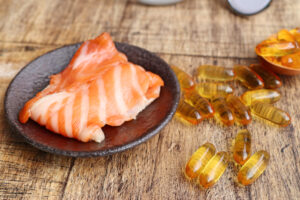 It appears that omega-3 level is largely a reflection of the culture.
Last, on a personal note, when I was in Ireland a couple years ago, I inquired about fish in the diet. Ireland is an island; why not eat from the sea?  Fish, I was told, is considered a "poor man's food". The irony! Fish and seafood are rich in nutrition – providing complete protein, essential omega-3 fats, and trace minerals – but associated with poor economic status.
Our health would be so much richer if we simply ate the poor man's food. 
Gretchen Vannice is the Director of Nutrition Education and Research for Wiley Companies.  She is a globally recognized expert, author, and speaker in omega-3 research and education.
Disclaimer: This information is offered for educational purposes only. It is the opinion and scientific interpretation of the author. It is not intended as medical advice of any kind. The educational information provided is not intended to diagnose, treat, mitigate, or cure any disease nor has this been reviewed or approved by the FDA.
Scientific References are available upon request.